SHOOTING AND AERIAL FOOTAGE
The VIDEO and PHOTOGRAPHIC services may consist of the simple delivery of the "raw" video or photos, in cases where the client prefers to follow the post production directly. Alternatively, Droneproject can deliver a fully finished product, taking care of all photo montage and video post-processing.
We provide high-resolution aerial footage and photographs using state-of-the-art digital cameras with extremely powerful sensors.
Our largest UAV, High One 4HSE, comes with a 3-axis gimbal with 360° rotation. The gimbal is controlled by a second operator, with a dedicated remote control. This allows the Pilot's full concentration to remain on guiding the UAV, always in VLOS (Visual Line Of Sight), as required by ENAC, while the video operator will be free to create the best possible visual shots regardless of how the APR is oriented.
Our photographic equipment captures images with a
36 million pixel full-frame sensor
with incredible detail and uncommon sharpness, even in low light conditions. The gimbal, with few and simple adaptations, is also capable to carry and control multiple cameras.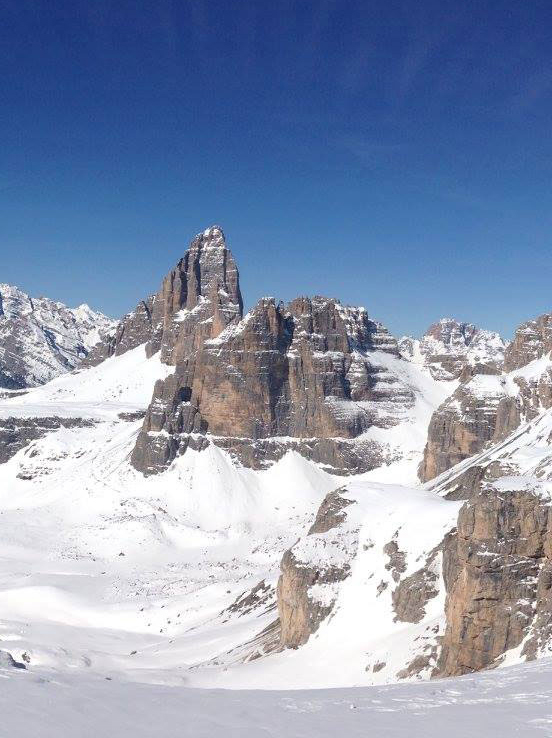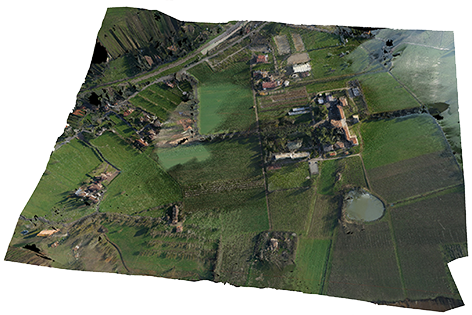 AEROFOTOGRAMMETRY (3D)
"Technical" services include AEROFOTOGRAMMETRIES which allow us to obtain 3D georeferenced ground reconstruction, quarries, fields, buildings, landslides, hulls and large volumes of material (for estimation).
For example, we make surveys with multispectral images in AGRICULTURE for the construction of vegetative vineyard maps (NDVI index calculation) so that we can verify the state of vegetation health long before the human eye can perceive significant differences.
By scheduling an automatic flight by waypoints over the area to be surveyed, our imagery can set the overlapping of the various photographs (usually 60-70%) so that the client can have as much data as possible to process and build a 3D model with optimal precision. Our photographic equipment, with a 36 million pixel sensor, allows for a very high level of detail.
The model, suitably georeferenced, can provide the client with all the data required about the subject being surveyed.
More specifically, among our services we cite:
2d-3d georeferenced survey of farms
Aerial water analysis (pollutants, salinity etc.)
Necrotic spot detection (on leaves) for early disease diagnosis
Birth control of seedlings
Creation and analysis of crop vegetation vivid maps (NDVI) - plan targeted interventions / precision agriculture
Biological fight against crop pests.
Survey
UAVs can be used to perform quick and safe technical INSPECTION, without the need to put manpower at risk or peril.
For example, wind farm and photovoltaic field INSPECTION which can be done for maintenance planning purposes. All photovoltaic fields can be inspected by detecting, with extreme speed and precision, the damaged cell positions or those close to the end of their maximum lifespans in order to maximize an effective maintenance program. With the use of thermocameras installed under the UAV, a client can quickly examine extremely large extensions up to 5 MW fields per day. Minute cracks or damage can also be identified on wind generator blades at tens of meters in height with extremely rapid intervention thus reducing the high costs of stopping the equipment and further avoidance of sending a technician to such heights with all the associated risks.
Building INSPECTION with Thermal Cameras can identify thermal dispersions as well as general review of various structural elements (chimneys, tanks, etc.). Chimney mouths can be inspected to evaluate degradation or, by means of special sensors, to analyze the composition of emissions without having to send manpower to polluted environments or where corrosive substances can be present.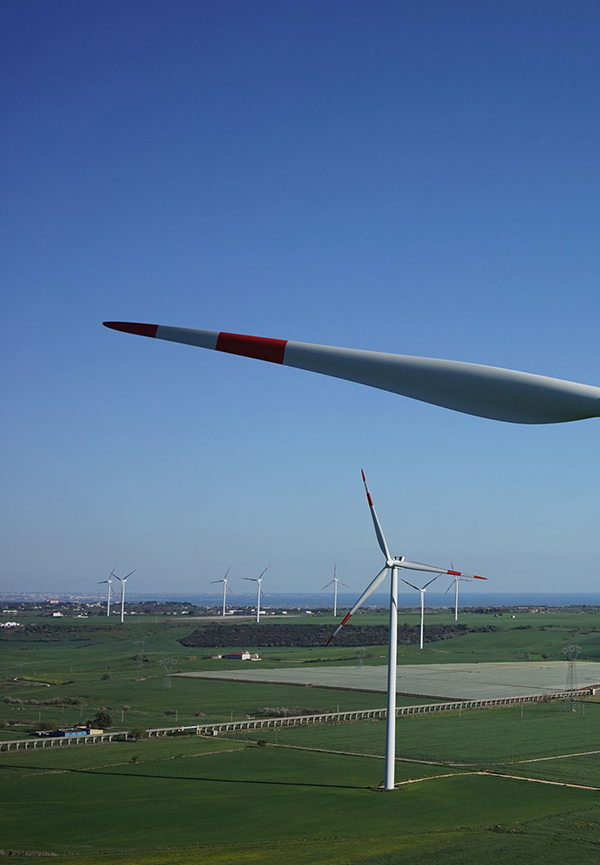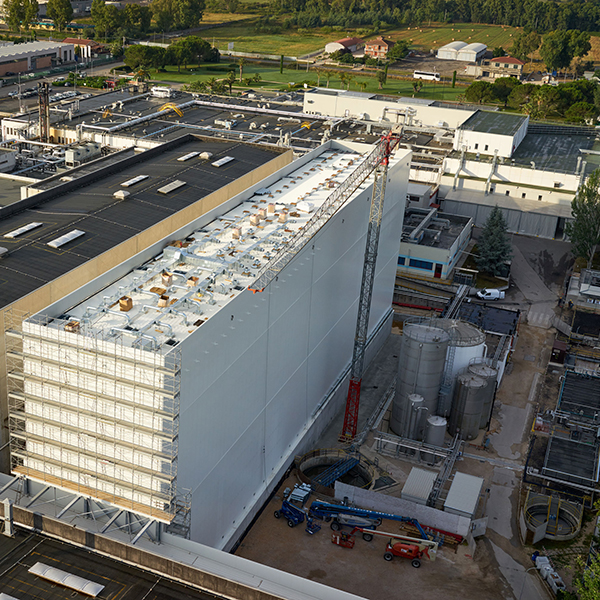 3D SURVEYS
We offer services for bulk product volume calculation in general. This may include civil buildings and industrial facilities, architectural structures or art works. We can create 3D models and offer volume certification for bulk materials in quarries, landfills, archaeological sites and deposits of any kind (open and enclosed).
In summary we cite:
Urban density analysis, potential development areas with 3D analysis, 3D hydrographic survey on the territory
Analysis and 3D calculation of bulk product volumes: inert materials, agricultural products, land and rock
3D survey of various construction and engineering environments, also with the help of thermocameras to identify thermal bridges and possible malfunction risks.